February 18, 2020
Do you know if your business is at risk of flooding? If so, you need to create a commercial flood plan – and maybe start looking for products that can protect your site from water ingress.
According to the UK Flood Defense Alliance (UKFDA), flooding is the most common natural disaster in the UK, with the Alliance saying there has been one major flooding every year since 1998 and that with climate change this risk of getting worse.
"UK businesses are more likely to be affected by flooding than destroyed by fire. An estimated 30,000 UK businesses are at risk of flooding. Each business needs to check if it is at risk of flooding and develop a flood plan. commercial."

–Adam Crawford

British Flood Defense Alliance
Business continuity
Crawford continues, "A corporate flood plan will help you mitigate the risk of flooding your business, potentially lower costs for your business, and could make it easier to obtain insurance.
Preparing now could mean the difference between bankrupting your business after a flood or being able to quickly get back on your feet and continue to operate. "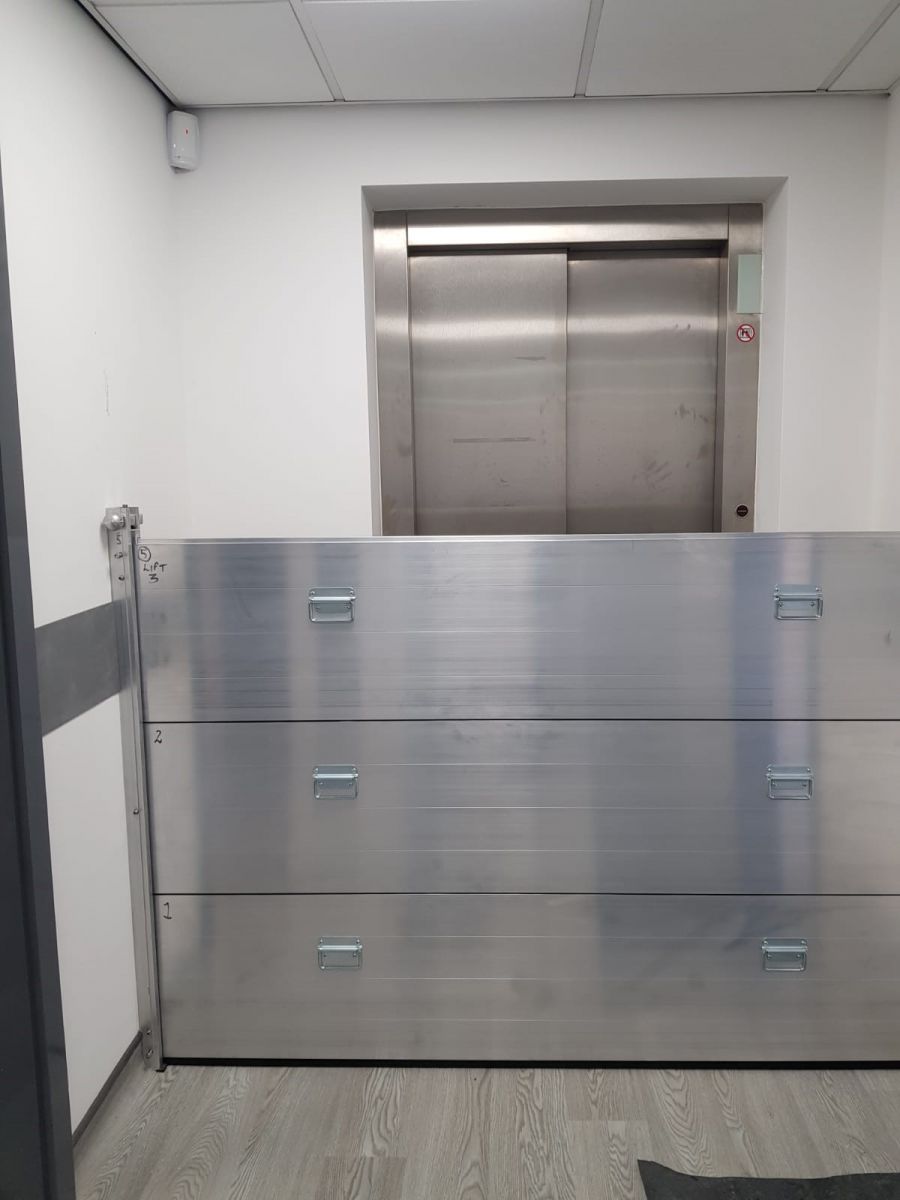 Protection products
UKFDA can advise, specify or install a variety of products that can help protect your business even in the event of a flood.
These products range from air brick protection systems to flood control doors for commercial and domestic properties. Flood barriers and sandbag alternatives come in a variety of options, while other flood products range from drainage pumps and valves to panseal Floodtite which will keep sewage from overflowing a toilet.
UKFDA Checklist
UKFDA exists to help property and business owners choose the ideal product set for flood protection. However, the organization is also a wealth of information and can provide a comprehensive document that describes how you can tell if your business is at risk of flooding; how to sign up for flood warnings and what the different flood warnings mean; and an explanation of what you should include in your flood plan.
Learn more about flood safety plans here
Photo: Commercial flood protection systems as advised by UKFDA.
Article written by Brian Shillibeer | Posted on February 18, 2020
To share
---
---
Related Articles
Launch of the e-book on property resilience to flooding
A new eBook on Flood Resilience of Properties has been launched to provide businesses and homeowners with over 40 real-life case studies of businesses and communities that have …
Read the full article
JLL defines 5 ways real estate will be greener in 2025
JLL's Dr. Marie Puybaraud examines five areas where real estate leaders expect big changes in the coming years. Addressing climate change directly is now …
Read the full article
How can university facilities encourage the next generation?
For 2021 new entrants, the first group to undertake a full degree after COVID-19, the college experience will inevitably be different. Like Paul Bean from …
Read the full article
Banks will be tested on key climate change scenarios
The Bank of England will test banks and insurers on their resilience in the event of extreme climate change scenarios. The Climate Biennale …
Read the full article
COVID-19 is not a silver lining for the climate, says UN Environment chief
The UN Environment chief has warned against viewing the effect of COVID-19 on climate change as a "silver lining". Instead, Inger Andersen calls for …
Read the full article
Mitie is committed to planning zero
Simon King, Mitie's new sustainable development director, is behind the company's "Plan Zero" commitment to achieve zero carbon by 2025, which …
Read the full article
IP Week Conference – Energy industries and climate experts collaborate
Environmental groups, climate change experts and representatives from the energy industry gathered to discuss the climate emergency at a three-day event. At…
Read the full article
Nilfisk joins the Science Based Targets Initiative
Nilfisk, the international supplier of cleaning equipment, has joined the Science Based Targets initiative and is committed to reducing its carbon footprint by 35% …
Read the full article
Europcar Mobility Group assists with flood recovery in Sheffield
Europcar provided a long-wheelbase van to help continue work after the 2019 floods. The Supersite Europcar Vans Sheffield came to the rescue of …
Read the full article
Global warming could fuel Legionnaires' disease cases
Britain is facing a huge rise in Legionnaires' disease fueled by climate change, two water hygiene experts have warned. Water Hygiene Engineer Joe Finn and …
Read the full article
---